Analýza obchodných centier – prieskum fungovania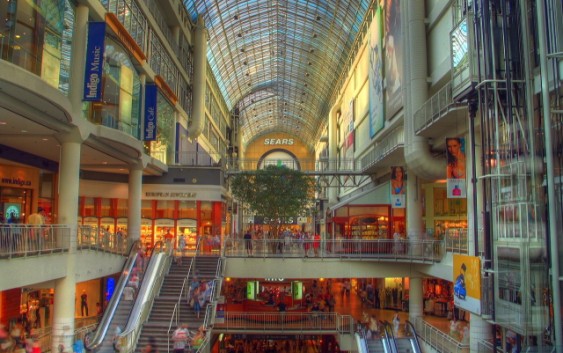 CBRE PRICHÁDZA S ANALÝZOU HLAVNÝCH UKAZOVATEĽOV VÝKONNOSTI NÁKUPNÝCH CENTIER
Realitno-poradenská spoločnosť CBRE v roku 2014 po prvýkrát zrealizovala prieskum fungovania nákupných centier na slovenskom trhu. V rámci vybraného portfólia, ktoré pozostávalo zo siedmych regionálnych nákupných centier, zisťovala priemerné výšky nájomného, obratu a veľkosti nákupného košíka v porovnaní s predchádzajúcim obdobím.
V roku 2013 vzrástol priemerný obrat v nákupných centrách o 3,5 %
Z výsledkov prieskumu vyplýva, že vývoj jednotlivých projektov je ovplyvnený makroekonomickou situáciou v jednotlivých regiónoch, ako aj pretrvávajúcim konkurenčným bojom o zákazníkov naprieč nákupnými centrami. V prieskume je tiež zaznamenaný údaj o priemernom obrate, ktorý vychádza na 1,977 EUR za m2 za rok 2013, čo v porovnaní s predchádzajúcim rokom predstavuje 3,5% nárast, a to aj napriek minimálnemu nárastu HDP o 1,5 %. V tom istom čase bola ročná miera inflácie na Slovensku na úrovni 1,4 %, čo indikovalo nepatrný nárast cien tovaru a služieb dopytovaných konzumentmi v regionálnych nákupných centrách. To sa odzrkadlilo aj v správaní sa nakupujúcich a ich ochote míňať viac peňazí.
Nárast obratov však nebol v každom predajnom segmente rovnako vysoký. Podľa prieskumu bol najvyšší nárast zaznamenaný v kategórii Komfort, najčastejšie vyskytujúci sa v priestoroch do 50 m2, do ktorej patria napríklad parfumérie či kvetinárstva. Ochota míňať peniaze za tovar, ktorý nepatrí medzi nevyhnutné veci naznačuje optimistický pohľad konzumentov na ekonomické podmienky v budúcnosti. Jediný pokles obratu bol zaznamenaný v kategórii Služby, a len mierny nárast sa objavil v kategórii Móda s viac ako 50% podielom na prenajatej ploche v nákupných centrách.
Výška nájmu vzrástla o 3 %
Príchod nových nájomcov do nákupných centier a znížená miera neobsadenosti tiež prispela k ochote nových nájomcov platiť vyššie nájomné. To sa prejavilo v medziročnom náraste nájomného v priemere o 3%.
Najvyššie sadzby sú evidentné v kategórii Komfort, do ktorej patria napríklad aj zlatníctva či obchody s darčekovými predmetmi, dopytujúce po malých priestoroch v atraktívnych zónach obchodných centier. Výška nájomného za priestory menšie ako 50 m2 sa oproti predchádzajúcemu roku zvýšila o 10 %, čo sa odrazilo aj v náraste nájomného v kategórii Služby, v ktorej obchodníci vyhľadávajú priestory týchto rozmerov. Takmer 12% nárast bol zaznamenaný v kategórii Domov, čo naznačuje, že spotrebitelia zaujali pozitívny postoj k vyhliadkam do budúcnosti. Najviac sa rozširoval sektor zameraný na kuchynské a nábytkové štúdiá, ktoré si najčastejšie prenajímajú priestory vo výmere do 120-150 m2, schopné platiť vyššie nájomné.
S prílevom konzumentov vzrástla aj ich ochota míňať viac peňazí
Podľa prieskumu spoločnosti CBRE navštívilo vybrané nákupné centrá počas roka 2013 až 20,9 miliónov zákazníkov. Iba mierny pokles 0,5 % v porovnaní s predchádzajúcim rokom poukázal na stály prísun zákazníkov. V dôsledku vianočných nákupov bol najsilnejším mesiacom s najvyšším počtom návštev spotrebiteľov december, ktorý je z hľadiska obchodníkov najdôležitejším v roku. Naopak, najslabším mesiacom bol júl so 7,3 % poklesom zákazníckych návštev, čo mohlo byť ovplyvnené letnou dovolenkovou sezónou.
Konzumenti si vyberajú miesto nákupu podľa ceny, čistoty prostredia či komfortu. Medzi menej zaujímavými ukazovateľmi sa objavili podujatia, zábavné zariadenia alebo reštauračné služby. Mladí ľudia vo veku od 18 do 24 rokov v porovnaní so zákazníkmi od 55 do 64 rokov oveľa viac preferujú nákupné centrá ako miesta na trávenie voľného času s priateľmi. Pre staršiu výskumnú skupinu sú zasa rozhodujúcejšie parkovacie možnosti.
Spotrebitelia uprednostňujú nákup v kamenných prevádzkach a cez internet prostredníctvom počítača, využívanie tabletov a smartfónov zatiaľ nie je príliš rozšírené.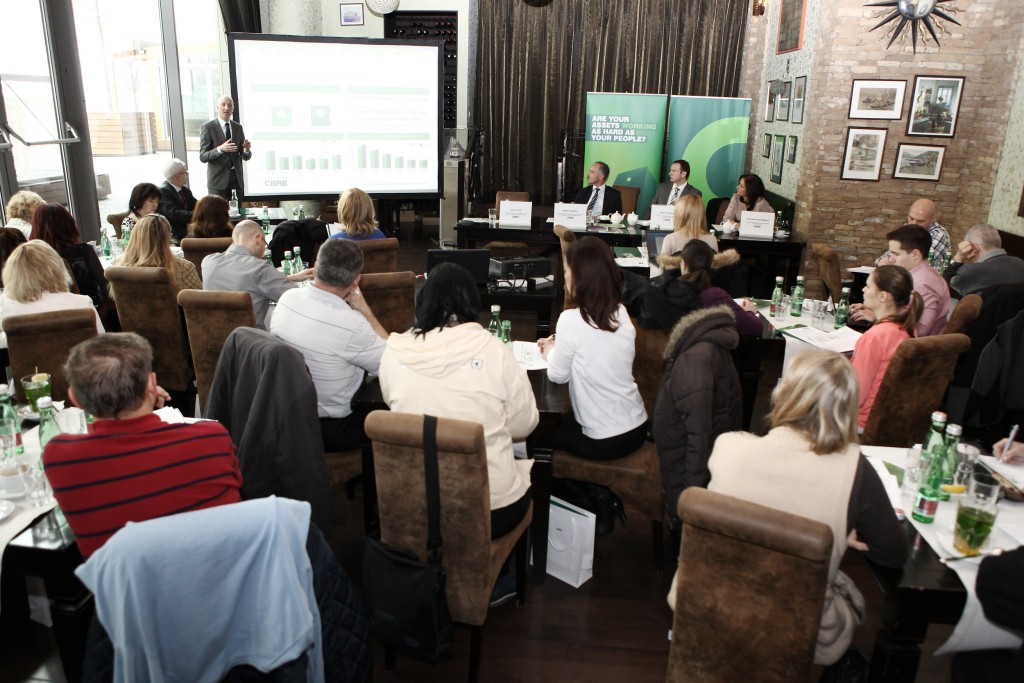 Vízie do budúcna
Spoločnosť CBRE na základe prieskumu očakáva trhovú konsolidáciu v preplnených mestách, segmentovú profiláciu projektov a zameranie sa developerov na menšie mestá.
Je možné, že v budúcnosti bude nasledovať optimalizácia obchodných plôch v nákupných centrách či prestavba úspešných projektov otvorených v prvej vlne expanzie v rokoch 1999-2006 v súvislosti s prispôsobením sa podmienkam a súčasným požiadavkám.
Viac informácií môžete nájsť na stránke www.cbre.com.